NO SULFITES
HOW H. STAGNARI FINE
WINES WAS BORN

EVENTS
NEXT FINE WINE AND DINE EVENT COMING SOON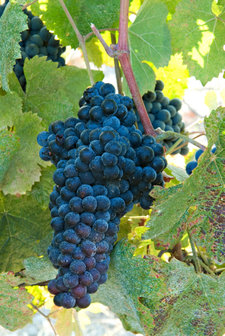 The Tannat Grape




A lot of the success of their wines is also attributed to Uruguay's ideal weather, the high quality of the water and the natural state of its soils. Uruguay has earned the fame as the PAIS NATURAL (Natural Country).

WORLD CHAMPION WINES
Ljubljana International Wine Competition
Category of RED WINES


Stagnari
wines
contain no added chemicals whatsoever, they are
plain good
for you!

ADDITIVES IN WINE
No sulfites added to H. Stagnari wines

Some of us like to drink wine because of its medicinal characteristics. Some drink it because they are experts and others because they just plain love wine.

Whatever the reason, nobody wants harmful chemicals or excessive amounts of sugar.

Even when spending $90 for a bottle of wine, one must wonder why the label on the back of the bottle has the disclaimer "CONTAINS SULFITES" (usually close to 100 ppm and up to 300 ppm). Even a $50 bottle of organic wine may have the same disclaimer.

The main reason we spend the extra money for the organic wine is precisely to stay away from harmful chemicals. However, we have been conditioned to accept harmful additives in wines as a normal occurrence.

There are naturally occurring sulfites in every wine making process, which amount to about 10ppm. The key here is naturally occurring, not an added chemical. However, the majority of the wine makers add sulfite to their wine, to improve their taste and as a preservative to avoid oxidation and preserve the flavor of the wine. If sulfite amounts found in the wine exceed 10ppm, then a disclaimer "CONTAINS SULFITES" must be added to the label. What they fail to enforce is stating on the label exactly how much sulfite has been added, so we can be made aware of what we are drinking and decide for ourselves if we are going to drink it. Perhaps it is time to add NUTRITION FACTS to wine bottles, as it is required for all other foods.

If you suffer from allergies, headaches or asthma, you should avoid wines that contain added sulfites (and good luck finding one that doesn't). But this doesn't mean that those with no present condition are safe. Still many believe that if they are not allergic, they won't be affected by sulfites.

The internet has a lot of information on the subject, and some websites even suggest that Sulfites are necessary additive for any wine. Some say they are safe in moderate quantities, some say they are not. Deep inside, we all know the long term effects of any chemicals in our food and the specific illnesses they are related to. Whether there is an allergic reaction or not, the long term health implications are still there.

The fact is, that H. STAGNARI FINE WINES are pure, natural and healthy. No chemicals are used, no Sulfites, no sugar, they are plain good for you.

How long do H. Stagnari Wines last on the shelf?

Because of their Natural characteristics, Stagnari wines have a specific shelf life.
TANNAT VIEJO - 6 to 8 years
TANNAT PREMIER - 2 years
TANNAT DAYMAN - 8 to 10 years
DINASTIA - 8 to 10 years
CHARDONNAY de VIRGINIA - 2 years
- No Sulfites added
- No sugar added
- No other chemicals added
"THE BEST WINE
IN THE WORLD"
Just like the World Series Champion is without a doubt the greatest ball team in the World, the winner of the World Title in Wine receives the title of "Best wine in the World".
Our wines have achieved that distinction in 2006 and 2007, as World Champions of all Red Wines. They have been awarded the prestigious VINOFED trophy.

The Ljubljana International Wine Competition is the most important and the oldest in the world and sanctioned by the OIV.
THE TANNAT GRAPE
Originally found in France, the Tannat grape was introduced in Uruguay in the 19th Century by Basque settlers. The Tannat wines in Uruguay are characterized by more elegant and softer tannins and blackberry fruit notes. These wines tend to be dense purple-red in color, with significant tannins and a wonderfully spicy finish. Try TANNAT today, and find out what all the buzz is about.
BODEGA H. STAGNARI
Hector Stagnari himself, personally handcrafts the finest red wines, year after year, using family recipes dating back to 1925. The grape is hand inspected, and only those that are intact and of perfect ripeness are selected. You won't find Hector behind a desk in an old stuffy office. He is out in the vineyard every day, from the moment the roster starts singing until sunset. In any given Vintage, Hector will not release a wine unless he can confirm its quality.
IF YOU HAVE ALLERGIES
Try H. Stagnari if your allergies don't allow you to drink red wine. You will be pleasantly surprised.