HOW H. STAGNARI FINE
WINES WAS BORN

EVENTS
NEXT FINE WINE AND DINE EVENT COMING SOON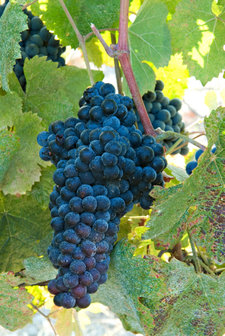 The Tannat Grape

PRODUCING THE FINEST WINE


The most award
winning Tannat in the World.
HOW H.STAGNARI FINE WINES WAS BORN

It was about 25 years ago, when Hector Stagnari distanced himself from the then successful family table wine business.

It was Hector's passion to produce the best wine possible, especially after learning all related techniques during his extensive studies in France.

But the old man didn't quite agree with his son's philosophy. Producing a better wine meant to him a smaller yearly production. Planting less vines per square meter, trimming the grape bunches to improve the quality of the grape and enrich the soils were elements that were leading to a steady decrease in the yearly production. So needless to say, Hector's approach didn't go too well with Dad.

Hector in his passion, decided to move away from his father's wine business. He opened a new Bodega (Spanish for winery). He did that, right next door from the old Stagnari Bodega, that still today produces very popular table wines today.

That was how H.STAGNARI FINE WINES was born. The new label bearing Hector's signature and on top of it, his house in "La Puebla", located right next to the vineyard.

Hector immediately started to apply his knowledge and it was in a short time that his dreams became a reality, and the sacrifice of yearly production numbers for a wine that became recognized worldwide, proved to be well worth it for him.

Hector still applies the same techniques today, hands on. If in a given year the wine isn't up to par, he doesn't add stabilizers to improve it's taste. He just won't release a wine unless he can attest to its quality.

If you are ever in Uruguay, stop in and see him. You won't find Hector behind a desk in a big office. He works in the vineyard every day from sunrise to sunset, to ensure the quality of his fine wine.
Virginia's favorite wine, Virginia Chardonnay, is produced with grapes from this vineyard, adjacent to the Bodega, located in the South, only a few kilometers from Montevideo, the Capital..

Chardonnay de VIRGINIA
H.Stagnari's Tannat red vineyards are located in Salto, in the Northern part of the Country, where the dry and basaltic soils are perfect for to the growth of Tannat vines.