HOW H. STAGNARI FINE
WINES WAS BORN

EVENTS
NEXT FINE WINE & DINE EVENT COMING SOON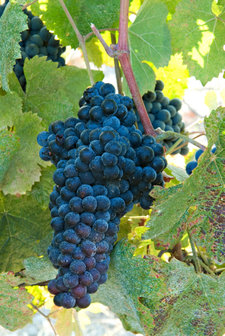 The Tannat Grape




A lot of the success of their wines is also attributed to Uruguay's ideal weather, the high quality of the water and the natural state of its soils. Uruguay has earned the fame as the PAIS NATURAL
(Natural Country).

WORLD CHAMPION WINES
Ljubljana International Competition
Category of BEST RED WINES

CSPC 737939

The most awarded Tannat in the World.
Twenty gold medals in international competition, including gold medal in France 1997. Extremely smooth taste that everyone will enjoy. This fine wine is also Oaked for 12 months in French oak caskets.



Now recognized as one of the best wines in Canada!
Taster's Notes...

CSPC 737937

2007 World Champion
(in the "Best Red Wines" Category). 80% Tannat, 20% varietals, with a natural 15% Alcohol content. Exclusive family recipe dating back to 1925. The yearly production is limited to less than 10,000 bottles. Bottles individually numbered.
Taster's Notes...





PRESENTING:
THE NEW LINE SIMPLY CALLED "2"
The BI-VARIETALS


CSPC 737938

2006 World Champion
(in the "Best Red Wines" Category).
A natural fine wine of intense color, robust, where the Tannat fruit is harmonized with French Oak. I has been awarded 16 gold medals in international competition.
Taster's Notes...
"2" ROSE TANNAT-CABERNET SAUVIGNON
CSPC 757092

A young natural Rose of light red color with blue shades. It can be paired with white meats and pastas with creamy sauces, but it's also great on it's own.
Taster's Notes...


CSPC 737940

This is a young natural Tannat wine, not oaked, of intense purple color and 14% Alcohol content. A fine wine that shines when paired with red meats and pastas with potent sauces like bolognese and putanesca.
Taster's Notes...

"2" CHARDONNAY-VOIGNIER
CSPC 757091

A classic European assemblage gave birth to this natural white wine with great expression. Very easy to drink at it's idea temperature.
Taster's Notes...
VIRGINIA CHARDONNAY
CSPC 761409

Hector handcrafted this fine white wine of limited production exclusively for his wife Virginia, after she selected it as her favorite wine. Even if you are not a fan of Chardonnay, try Virginia, you'll be pleasantly surprised.
Taster's Notes...

"2" RED TANNAT-CABERNET SAUVIGNON
CSPC 757093

A young natural red wine of vivid violet color with red shades. Perfect with spicy meats and cold cuts.
Taster's Notes...



H.Stagnari presents this line of natural Blend Wines aimed at the younger public. Their name is simply the number "2", synthesizing the presence of only two varieties

"2" BLUSH
CSPC 757090

BLUSH is the first wine of the new line simply called "2". It's the result of a blend of Muscat of Alexandria that gives a very characteristic aroma. The wine retains some of the natural carbon dioxide from fermentation which gives its lightly sparkling characteristics. Serve as an aperitif or with desserts.
Taster's Notes...

WHAT MAKES A FINE WINE?

For starters, the H.Stagnari vines are planted 1x1 (1 square meter per plant). The grape bunches are regularly trimmed to ensure only the best grapes are used, and the ground is fertilized by the grapes that are cut-off. The grapes are hand picked, and hand inspected. The stems are separated by hand and there is only one pressing of the grapes. The wine making process is mostly manual in order to ensure that that the grape is not damaged and that the pits are not crushed. NO CHEMICALS are added and no sugar is added to increase alcohol content. Ideal weather, soils and natural water help. Hector says that there is a lot more to it, but this gives a pretty good idea.
When you are savoring one of the award winning H.Stagnari wines, you can be assured that Hector himself handcrafted it. It is his special attention to detail that separates H.Stagnari Fine Wines from the rest.
No Sulfites added
No sugar added
No other chemicals added
"THE BEST WINE
IN THE WORLD"
Just like the World Series Champion is without a doubt the greatest ball team in the World, the winner of the World Title in Wine receives the title of "Best wine in the World".
H.Stagnari Fine Wines have achieved that distinction in 2006 and 2007, as WORLD CHAMPIONS of all Red Wines. They have been awarded the prestigious VINOFED trophy.

The Ljubljana International Wine Competition is the most important and the oldest in the world and sanctioned by the OIV.
THE TANNAT GRAPE

Originally found in France, the Tannat grape was introduced in Uruguay in the 19th Century by Basque settlers. The Tannat wines in Uruguay are characterized by more elegant and softer tannins and blackberry fruit notes. These wines tend to be dense purple-red in color, with significant tannins and a wonderfully spicy finish. Try TANNAT today, and find out what all the buzz is about.
BODEGA H. STAGNARI

Hector Stagnari himself, personally handcrafts the finest red wines, year after year, using family recipes dating back to 1925. The grape is hand inspected, and only those that are intact and of perfect ripeness are selected. You won't find Hector behind a desk in an old stuffy office. He is out in the vineyard all day, every day, from the moment the roster starts singing until sunset. In any given Vintage, Hector will not release a wine unless he can confirm its quality.
IF YOU HAVE ALLERGIES
Try H.Stagnari if your allergies don't allow you to drink red wine. You may be surprised. Due to its low sugar content and chemical free characteristics, many people with red wine allergy problems, have had excellent results with H.Stagnari red wines.
We've also been told that there is no hangover or headache the next morning, but we wouldn't know that for sure, would we?